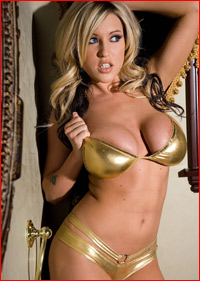 Gimme, Gimme, Gimme you fucking fagot! I want your wallet, your paychecks, all the money in your bank and you know how I'm gonna get it? Blackmail, you little fucker. I am going to work my way into your head, using my gorgeous body and perfect sexy voice to get all that important information in your useless head of yours. Working my way into all your financial business and using it to my financial advantage. I am going to use my curves to make my way into your bank account. Don't want to fess up? Well then, maybe I will just call that wife of yours? Girlfriend? Boss t work? Cause you know I am going to get all of it! All of that information you once thought was yours is now mine and I can use it any way I please, leaving you vulnerable and helpless. Other than blackmail fantasies I also enjoy sensual domination, sissy play, role plays, fantasies, kink and more.
I was once asked when I was younger on how it was I got everything I got. I was about 18 when I really realized how important my sexuality was and how I could use it against men to get whatever the fuck I want and more. I went on a wild streak of using men to get what ever the fuck I wanted. My best friend and I would go around to shopping malls and meeting guys to buy us hundreds of dollars worth of clothes. I had some fucking idiot actually apply for 5 different store credit cards in the mall and get approved for about 500.00 each and then let me spend ALL of it in one day. I got so many pairs of shoes, stockings, lingerie, makeup, perfume, clothing, Victoria secret panty and bra sets. Then I left him with the bill, making him pay back every cent. Not to long later I meet a guy who at first didn't want to give me anything, but once I got him drunk the stupid fucker would spend so much money on me, and even that wasn't enough. He tried telling me that he was going into debt because of me and that I had to stop getting him drunk and taking advantage of him. Are you fucking serious? I got him drunk that night, his paycheck finally hit his bank account and by the morning he was so faded that he went to his bank account, took out almost 2 grand, and I never seen him again. I changed my phone number hahahaha, stupid fucker.
A couple years later I decided, why not go a little further with this man using fantasy. I started setting up a video tape in my room and bringing married men over to fuck them and tell me all about how horrible their wife was. I'm sure they were surprised when they got that tape in the mail telling them that now they had to be my personal sex slave and pussy pleaser or else I would tell. Not to mention they had to pay me off to keep my mouth shut.