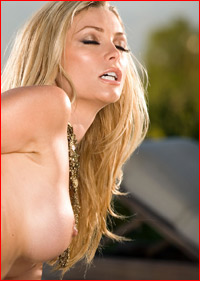 Hi Sweethearts, my name is Keely. I suppose you could call me the all American southern belle, grew up in a wealthy, loving family. Was spoiled
rotten, and discovered modeling. I have been a swimsuit, fetish and lingerie print and runway model for awhile now, and I love the freedom
it provides. I very much enjoy traveling, and everywhere I go I find a new boyfriend hehe. Once I got my first taste of cock, I have been addicted ever since. I love young men, older men, and even girlie men *winks*
I have enjoyed a very diverse sexual lifestyle, and I love to experiment with new things. I am very erotic by nature, and love mutual
pleasure with my boyfriends. Also, sucking cock is the greatest thing ever for me. I relish the feel of it swelling up in my mouth,
feeling the precum ooze out the top, and circling the balls in my hands as I slurp up and down. Oh, and when you explode...I never waste it!
For a sensual mind fuck, great conversation, and who knows what else, call me. I can't wait to meet you!
When I was a lot younger, I was thrown a huge surprise party, and my boyfriend at the time didn't give me a gift during present time. Used to getting spoiled, I was
very upset till later that day, in the middle of the party, he pulled me aside into the laundry room. There wasn't a door to the room,
just an open space, and the party was happening no more than 10 feet away. When he pulled me in there, he showed me how hard he was, and showed me my "gift." It was this deliciously large dildo, and a bottle of lube. He lubed it up for me, pulled my skirt up and pushed my panties to the side...he shoved that dildo in my ass so deep, I had to muffle my scream in the laundry basket. Once he fucked me with that dildo a little while, he pulled his cock out, and shoved it in my pussy at the same time! OMG!!!! He hammered me with both right there, knowing anyone could have walked in at any moment. OMG I came so hard, and he blew his load in me, buried balls deep. He pulled away, and helped me fix myself up as best I could, and shoved me back into the party room looking a hot mess. I should have been embarrassed as hell, but when I excused myself to run upstairs, I played with my pussy again and came even harder just thinking about it!