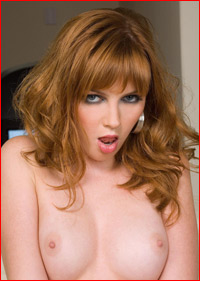 hi guys. i'm Madison and i can't say i am the kinkiest girl on this website but i am totally going to try to be!! i'm from Utah and its pretty conservative aka boring here. i was really sheltered by my parents growing up and it sucked! i couldn't wear cute clothes or make up and no boys ever!! so now that i am legal i am soooo making up for lost time!!

since i moved out on my own i've been modeling and its a pretty awesome job but i guess i made a "big mistake" doing naked stuff because my parents found out and made some noise about it so now i can't get booked anymore. don't worry though, i though of a new way to pay bills and have fun....PHONE SEX!!! if papa was embarrassed because of a few artistic nudes then i can only giggle my ass off thinking of him seeing or hearing about this website and knowing i'm a teen phone sex slut....lol actually it makes me really horny and wet. i can't help it!! guess i really am a little slut. shocker. lol!!

i'm not a virgin and i really like everything i have tried which for a girl like me is a lot. i used to party and play so much when i was modeling but now you have me and you can corrupt me even more! i love having my pussy eaten and i'm pretty much like obsessed with sucking dick. i need to feel your cock inside me in a ton of different positions. i'm super flexible and if you want to really get rough with me i know i can take it!! i also know older men have tons of fetishes and fantasies that can get pretty wild and crazy with a sassy little redhead like me there to drive you totally nuts. nothing offends me so i will totally try anything no matter how taboo or nasty it is!! actually i am kinda thinking i'll like the taboo things best!!

call me!!