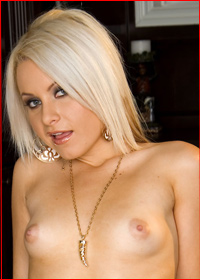 Heyyyyyy!! Princess Piper here! I'm your 18 year old sunny southern California blonde. California girls really are the hottest! I mean just look at me, I have this rocking hot body with natural perky titties, legs that are made for short ass little skirts and a tasty bald pussy that will make your mouth water! I know just how sexy and cute I am, that's what makes me a Princess!!

Princesses make the rules. Duh!! I have the pussy...so I make the rules!! Daddy learned it, all my male teacher learned it. A few of my friends dads too. My step father learned it and now you will too. Or maybe you already know!! Ever had a brat take charge and put you in your place?! Its awesome! I might just tease you really bad and tie you up and barely touch you until you lose it and nut all over yourself or I might shove my cute little thong in your mouth and do you with my pink strap on while a few of my girlfriends watch or maybe I'll make you paint my toenails or I'll put on my hottest tightest pair of skinny jeans and sit on your face, making you sniff my hot little ass thru my jeans and touch yourself! Maybe I'll make you humiliate yourself for me or keep you locked up in chastity or maybe I'll just make you confess your most pervy secrets to me! Its called bratty domme phone sex and I <3 it!

Sissies are fun too. I'm kinda obsessed with cute clothes, lingerie, sexy shoes and make up!! Any wannabe girly girl would have a total sissygasm looking in my closet. I'll make you up and pimp you out sissies and yes, you will love it!! I'm totally into those taboo roleplays, you know the ones...student / teacher or the young girl next door or something even more taboo like daddies girl or niece or your daughters friend sleeping over. That sexy young cutie who is making you hard and then totally turns the tables and surprises you..well guys that could be me! All you have to do is call and ask for Princess Piper and we can play as naughty as you can handle!!